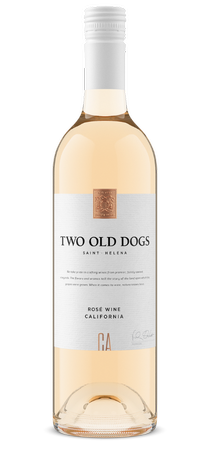 2021 Two Old Dogs Rose
This Rose is fresh and crisp, with little complexity but lots of fun appeal.
Remarkably appealing culmination of pineapple and spicy pear, with floral notes of honeysuckle and orange blossom.
Wild strawberries, peach, and watermelon in the nose. The wine is low in alcohol, completely dry, but bright and delicate in the mouth with a crisp and refreshing finish.